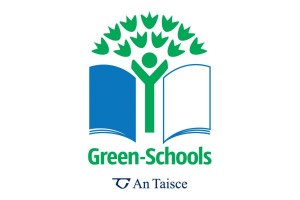 Green Schools.
Arles N.S. is now working on our 7th Green flag.  This time, it is all about Global Citizenship with the emphasis on Energy. This flag is a culmination of all the flags we have acquired so far but on a global scale.
The main aim is to raise awareness on how looking after our local environment helps people all over the world and to make further improvement in the energy management in our school. It is also important that we must maintain the work carried out for previous themes and make some positive changes.
We have got 6 flags so far:
Litter & Waste,

Energy

Water,

Travel,

Biodiversity,

Global Citizenship with emphasis on Litter & Waste.